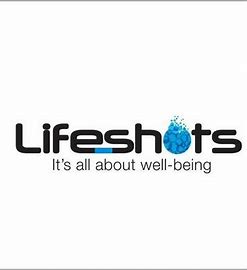 It is with great pleasure I would like to recommend Relaxopod Systems India and their team for supporting us throughout our journey of Relaxopod Commercial float pods supply partnership.Their prompt and proactive technical support is outstanding and is one of our closest business partners.Relaxopod team has great energy in terms of training and maintaining the pods with timely updating of our team. Their float pods are an excellent product that has a unique cleaning and disinfection system with ozone that keeps the epsom salt water ready to use. The maintenance and operation of their float pods are very user friendly.Wishing them a successful business relationship ahead.
KRISHNA BHAT
Mr.Binny Paul of Relaxopod Systems India and 1000 Petals came in a very close association to set up the largest chain of sensory deprivation tank centres in India.Mr.Binny has always been like a family to us since then and has helped us with immense knowledge on sensory deprivation tanks, their set ups operations and regular upkeep of our Relaxopods.His guidance is invaluable and I am 100% sure that this endeavour will help in growing this technology in India. Mr.Binny Paul ,you have been a pillar to the floatation industry in India and will remain to be so....Thankyou for being there ...thankyou for sharing the knowledge ...Thankyou for making these tanks in India.
AMITABH SWETTA
"Thank you for the opportunity to use your Floatation Tank experience. I found it restful. Time flew - my mind did not try to manage time. Created a calmness of body and brain. Experienced less pain both physically and mentally. I am finding an ongoing difference in my health and wellbeing and have only tried it once, so far. Thank you once again."
SHANTANU PABALKAR
"I have tried this flotation tank and it's AMAZING you guys have to try it, it's great it's been nearly 2 days and i'm still relaxed, it's fantastic."
MARY TURNER
"I found the floatation therapy very relaxing once I settled into it. My nerves quickly went away once I was in the float tank. I felt relaxed and my back pain seemed to settle after my session. My skin felt smooth and I felt calmer than I have for months. I will definitely float again to see what other benefits happen."
KAY BOXTEL
"First time in a floatation tank - nice and dark, no noise. Perfect feeling - relaxed and calm. My main reason for using the floatation tank was for my lower back soreness. Floatation Therapy is helping with my back pain - both during and after the sessions."
Are you ready to transform your life?